Protecting your teeth when you play intense sports, especially when you have braces can prevent many injuries.
The American Association of Orthodontists recommends wearing a mouthguard for physically demanding sports which include boxing, basketball, gymnastics, hockey, martial arts, lacrosse, rugby, racquetball, skateboarding, track and field, skiing and snowboarding, soccer, skydiving, surfing, water polo, volleyball, weightlifting, and wrestling.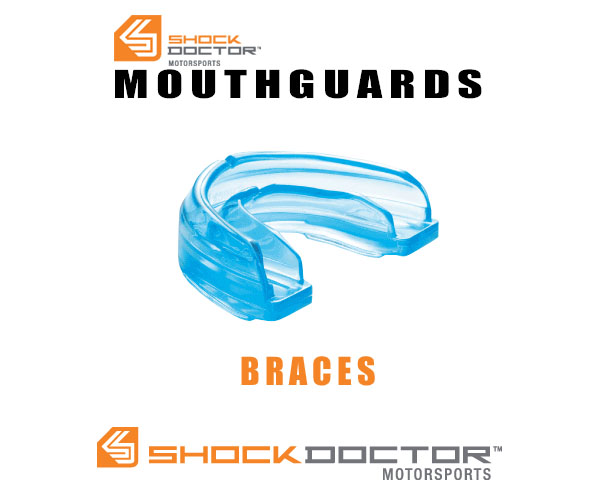 Type of mouthguards
It is important to get the type of mouthguard which is best suited to you. There are three options when it comes to choosing a mouthguard – the pre-made, the "boil-and-bite" fitted, and the custom-made mouthguard. The key to choosing the ideal mouthguard for yourself is to go for the one that is tear-resistant, comfortable, and best suited to the shape of your mouth. It is better if you go for a design that is easy to clean and doesn't restrict you from breathing properly.
The first two types of mouthguards – pre-made and boil-and-bite – are easily available at most sports stores. Whereas a custom-made mouthguard is exclusively designed by Macomb Orthodontics to give you optimal protection.
If you wear braces or expanders, it is not a choice to wear a mouthguard, it is a necessity. And if you can't go for custom-designed ones, we recommend the ones from Shock Doctor which have "braces" written on the package.
Taking care of your mouthguard
Much like your retainers, braces, or any other dental appliance, it is crucial to keep it clean for good dental hygiene. Store it in a clean place and know when to replace them. Here's how you can make sure you keep your mouthguard clean and functioning:
Gently brush your mouthguard after each use
Keep it in a clear protective case
Avoid direct heat or storing at hot temperature as it can melt or deform the mouthguard
Replace it when you feel like your mouthguard is not fitting well or looks visibly worn out
If you wear retainers, remove them before putting on a mouthguard
Get the right size for your mouth rather than adjusting or cutting a mouthguard to fit properly
Bring your mouthguard on each visit so we can make sure it's still in functioning condition
Mouth and jaw injuries are the most common types of sport-related injuries we see in athletes. While playing rough sports, our teeth are the most vulnerable part of our face. We at Macomb Orthodontics try our best to eliminate such injuries while keeping the fun going!