Convenient and Secure Desktop Services with AnywhereDolphin.com and the Macomb Orthodontics MyOrthodontist App for Mobile Devices.
We value you as our patient and appreciate your commitment to continued oral health. We understand the importance of providing you with online convenience for managing your patient information on the go, which is why we are excited to provide desktop access to AnywhereDolphin.com, and the Macomb Orthodontics MyOrthodontist App for your mobile device. Using our convenient online services is easy.
You simply log in to your account through AnywhereDolphin.com on your desktop, or download our custom mobile device app called MyOrthodontist for your phone where you can access all your patient information, online 24-7, in a safe, secure environment that exceeds HIPAA requirements. We are pleased to offer you these conveniences free of charge, and to share with you all of the amazing features offered by these online services.
Desktop Access through AnywhereDolphin.com
Once you have called our office to set up your new patient consultation with Dr. Bieszki, our practice will send you an email with a link to AnywhereDolphin.com, including information on how to log in to the site, set up your account, and use it to submit new patient paperwork electronically, check patient information, online questionnaires, appointments, and financial account information. The information on this site is secure and updated in real time with our Practice information.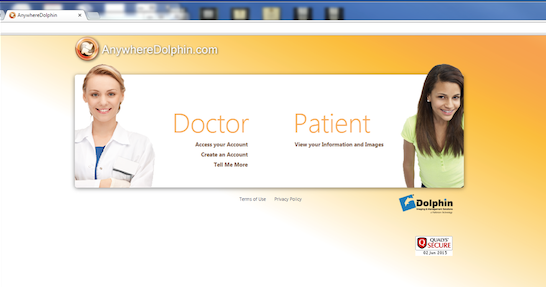 Mobile Device Access through Macomb Orthodontics MyOrthodontist Mobile App
Once you have called our office to set up your new patient consultation with Dr. Bieszki, you can use your mobile device to go to the Apple App Store or Google Play Store and download the free Macomb Orthodontics MyOrthodontist App for mobile devices. Please see the PDF below that explains how to set up and use the MyOrthodontist App on your mobile device to access your appointment times, financial account information, practice news, online questionnaires, and much more at your convenience.
My Orthodontist App User Guide | PDF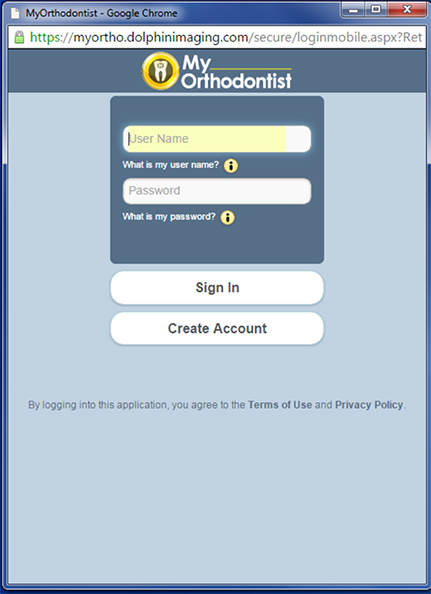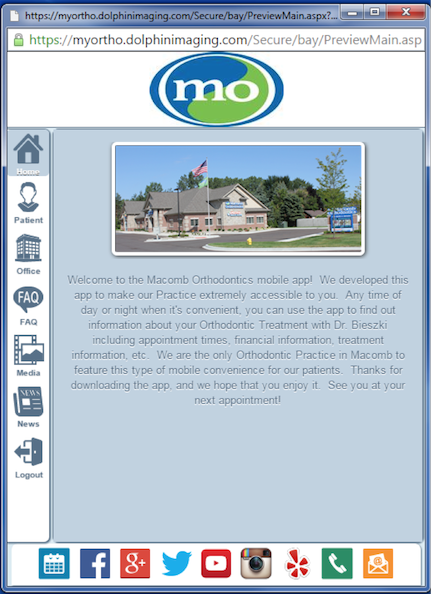 Appointment Email and Text Message Reminders
Customize how you receive appointment reminders with email or text messaging. Check on your past or future appointments with Dr. Bieszki  in real time on your phone. Please make sure we have an accurate email address and/or cell phone number(s) on file in the office to ensure you receive your preferred method of appointment confirmation.
Financial Pages
After you log in to your account profile, you can review and print your financial ledgers and check balances without having to call our office.
Questionnaires
You can fill out all of your new patient forms online and securely submit them electronically to our office prior to your new patient appointment in the comfort of your home.
My Media
You can check out neat animations and videos that pertain to orthodontics and your treatment with Dr. Bieszki at Macomb Orthodontics.
In addition, there are direct links to our website, social media, and many other conveniences — all from the convenience of your phone or desktop. The best part about these features is that they are already available to you! All you need is the username and password that we provided for you in your welcome email we sent to you after you made your new patient appointment.
Simply log in through AnywhereDolphin.com by clicking the Patient Login button and follow the directions to create your new account; or download the MyOrthodontist App from the Apple App Store or Google Play Store and log in with your username and password.